Snorkelling and Diving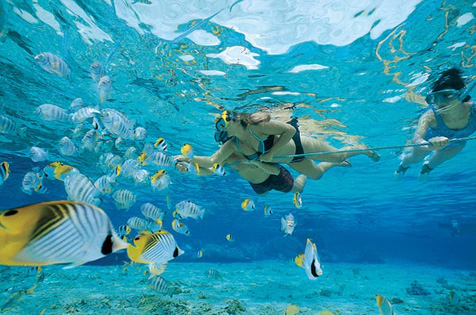 The Islands Of The Bahamas offer some of the best snorkelling and diving opportunities. Few places in the world offer a wider variety of experiences, including wrecks of sunken Spanish galleons and reefs (one of the cleanest in the world), blue holes and drop-offs, sea gardens, caves, walls, shallow shoals and encounters with dolphins, sea turtles and rays.
You don't have to dive deep to explore the underwater world of The Islands Of The Bahamas. Bring your own gear, rent some when you arrive or borrow the extras we have on board; either way the warm, crystal-clear waters are sure to provide snorkelers like you a way to see more marine life than they ever imagined.
If scuba diving is more your thing, but you don't want to lug all your stuff, there are many dive shops around that would be please to rent you some equipment and fill your tanks.
Fishing & Spear Fishing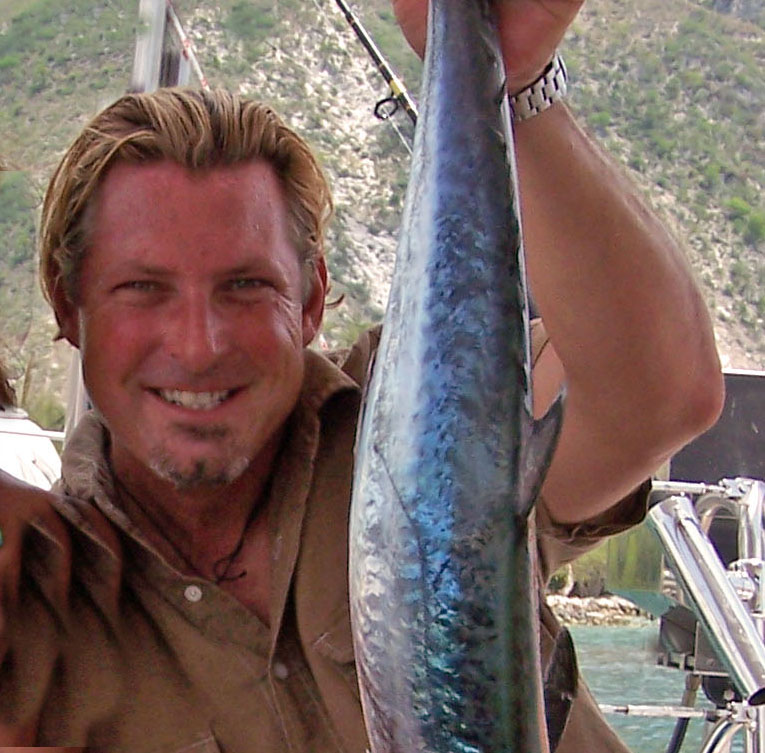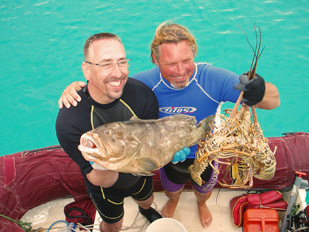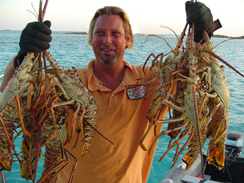 During your trip there are many opportunities to whip the rods out and do some trolling. Catch a Mahi-Mahi, Nassau Grouper, Hog Fish, Trigger Fish, Jacks, Snappers, Shark or whatever the sea may offer you that day!!
There is no limit to what you might catch and there is nothing better than catching your own dinner.
You'll also have a chance to go out spear fishing (Hawaiian sling) with the captain and pick the fish you want to take home, or better yet, with a little luck, lobsters for dinner.
Hiking
Hike along the many miles of sandy beaches or among the many designated trails throughout the Exuma Land and Sea park. Whatever your path of choice, you are sure to have some great scenery, so don't forget your camera, sunscreen and some thick soled sandals.
Sea Shell and beach treasure hunting (Beachcombing)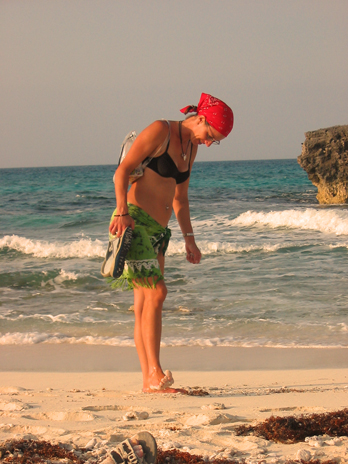 Find lovely treasures from the sea which you can take home with you as the best (and cheapest) souvenirs. Find fresh coconuts on land and bring them back to make an awesome island drink.
Sailing (learn the "ropes")
Whether you are a pro at the helm or have never sailed before, let the captain show you the workings of the vessel, teach you the proper sailing terms, how to adjust and trim the sails and try your hand at being the ship's pirate for a while. But beware though... We are NOT responsible for you're falling in love with this activity!!!
Roasting under the sun!!!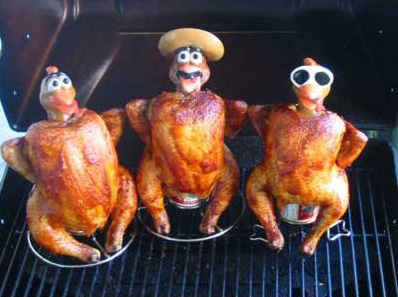 Careful not to burn!!!